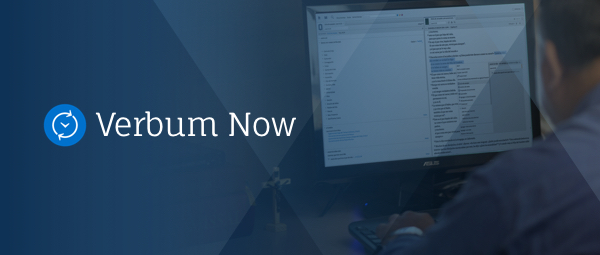 For the month of January, Verbum Now members enjoy the following benefits:
Preview: Problems in Theology (4 vols.)
Cut to the heart of debate of contentious theological problems with these necessary sources.
40% off last month's resource
The mysteries of faith were fresh in the mind of the early Church. We want you to have a chance to look back to the life of the early Church and reflect upon the creeds that grew as a result of this deep meditation. Follow the development of the early creeds and their theological underpinnings and prepare yourself to enter more deeply into our cherished beliefs. You can enjoy a 40% discount and continue to explore these unchanging truths.
Verbum Now Free Book of the Month
Now members get to pick one free book each month from a list of over 3,100 titles! Get your free book today.
Choose a book from this list, and use coupon code: NOWFREEBOOKJAN18