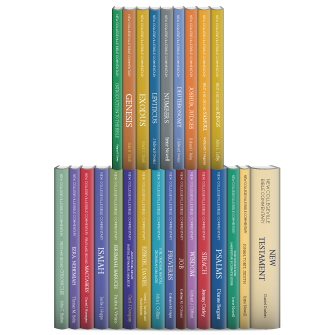 On December 28 the New Collegeville Bible Commentary (25 vols.) will begin shipping. Take advantage of the 20% pre-pub discount before time is out!
Dig deeply into each book of the Bible, drawing wisdom and insight from even the most obscure texts. Comprehensive and understandable, the New Collegeville Bible Commentary series brings expert insight into the Old and New Testament to Bible study participants, teachers, students, preachers, and all readers of the Bible. Written by more than 20 renowned Catholic Bible scholars such as Dianne Bergant, John J. Collins, Irene Nowell, Mark S. Smith, and Kathleen M. O'Connor, this series provides and vital background that helps bring the text alive.
An excellent resource for both personal and group study and reflection, each book in the series also includes review aids and discussion topics conducive to group discussions, as well as an index of citations from the Catechism of the Catholic Church that make each text relevant to Catholics today.
Save $40 before it ships December 28!