Take 28% off Lift Up Your Hearts on Pre-Publication
Right now, you can pre-order the Lift Up Your Hearts collection for 28% off!
The liturgy "is the outstanding means whereby the faithful may express in their lives . . . the mystery of Christ and the real nature of the true church" (Sancrosanctum Concilium 2). Verbum now brings you the Lift Up Your Hearts collection, a three-volume bundle of homiletic and liturgical helps for every Sunday and feast day during each year of the lectionary cycle. These volumes are linked and easily searchable, preparing you to give homilies that will inspire your parishioners all week long.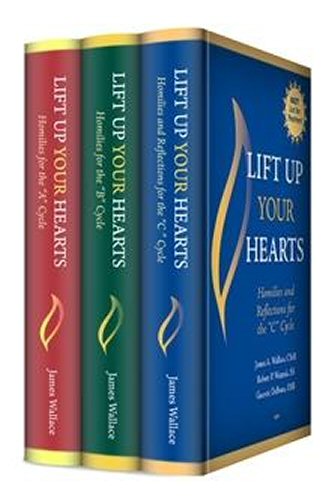 Lift Up Your Hearts isn't just for priests and deacons, though it is ideal for this sort of work. It's also great for parishioners looking for a deeper experience of the Sunday readings, or for liturgical ministers seeking insight into their participation in the Mass. Aptly named, Lift Up Your Hearts presents an engaging and deep exploration of the Word of God expressed living and true in the Mass and the public prayers of the Church.
Pre-order early to save 28% while this collection is on Pre-Publication. Regularly $45.95, these three volumes can be yours for $32.95. Pre-order yours today!
Or, better yet, check out the Homilies Bundle, which offers even bigger savings.