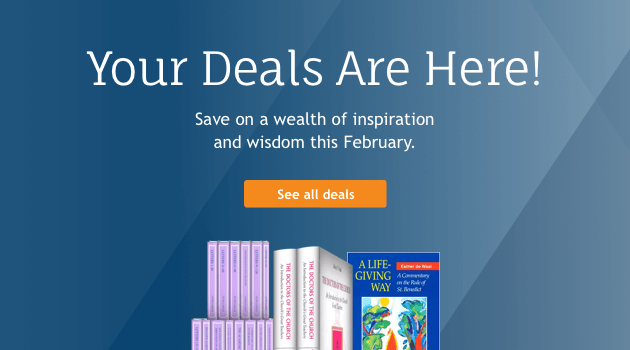 Neglected for years as a stagnant period in philosophy and theology, recent scholarship has revealed the Middle Ages to be as intellectually dynamic as any. Covering the most significant Christian writers from the eleventh to the fourteenth centuries, this collection provides insight into the development of Scholasticism, various heresies and ecclesiastical issues, and the complexities of emerging ethnocentrism.
$399.99 Now: $279.99
Buy now | Learn more
Study the development of Catholicism through the lives of the Doctors of the Church. In this two-volume series, John Fink presents brief profiles of the life of each Doctor followed by one or more writings characteristic of his or her work. The excerpts chosen are representative of the particular Doctor's writings, and are also selected in such a way as to give an overview of Christian doctrine and practice through the centuries.
$19.99 Now: $15.99
Buy now | Learn more
Crafted with the same attention to scholarship that is evident in the other titles in the collection, Esther de Waal has written an accessible commentary offering an excellent introduction to the Rule of St. Benedict. De Waal is able to draw on her study of the Benedictine tradition and its influence on Anglicanism and to share a wisdom perspective born of her own experience living in Canterbury and introducing ecumenical groups around the world to Benedictine practice.
$7.99 Now: $6.99
Buy now | Learn more
These sales will end February 28. See all the deals.