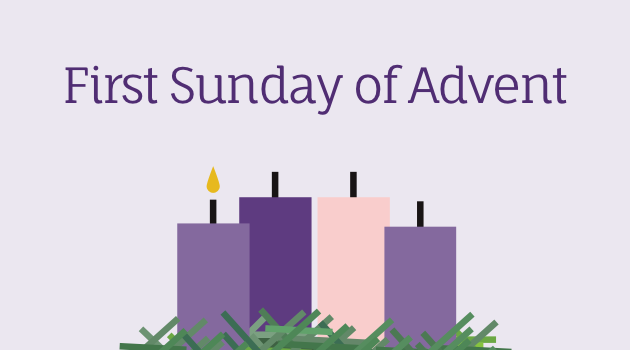 What is it that you are waiting for? Advent is here, and we typically think of this season as a time of waiting for Christmas. This may be true, but there's more. The word Advent has its root in the Latin word for "coming." In this season we are also reminded that we are awaiting the second coming of Christ. The gospel reading from today's liturgy makes this emphatically clear: Jesus reminds us to always be ready, because we cannot know at what time he will return.
Waiting and being ready go hand in hand; we can't adequately wait unless we are ready. We all know what it's like when we wait in the checkout line, but we don't have our money or all our items ready. That's why this time of Advent is intended to help us shift our focus from our regular way of doing things and remind us that we should always have our minds on conforming to Christ. And if we truly believe that Christ is present to us now, we will realize that ultimately it is Christ who is waiting for us, knocking at the door of hearts. And to deepen the mystery even more, we become humbled when we realize that we cannot truly wait for Christ without the life of Christ in us—without the power of the Holy Spirit.
Below you will find a short clip from a reflection on today's gospel reading that touches on this theme. As you enter into this busy season, think about the importance of what you are waiting for. Are you being distracted by the hustle and bustle around you, or are you being watchful and alert?
Mark 13:33–37
Be watchful! Be alert! You do not know when the time will come. It is like a man traveling abroad. He leaves home and places his servants in charge, each with his work, and orders the gatekeeper to be on the watch. Watch, therefore; you do not know when the lord of the house is coming, whether in the evening, or at midnight, or at cockcrow, or in the morning. May he not come suddenly and find you sleeping. What I say to you, I say to all: 'Watch!' "
Waiting for more? Check out the entire lectionary devotional series.