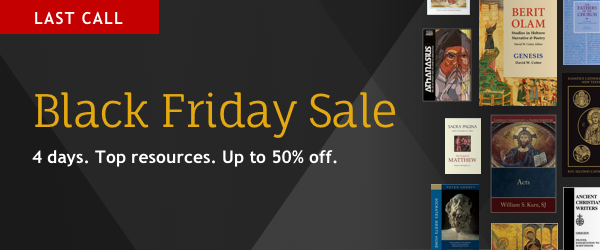 The final countdown has begun on our Black Friday Sale, and you'll certainly not want to miss the incredible deals on our most popular resources, at discounts greater than ever before. So what kinds of resources are we talking about here?
Studying the Sacred Page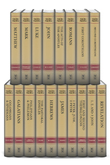 The Sacra Pagina New Testament Commentary Series presents fresh translations and modern expositions of all the books of the New Testament. The Second Vatican Council described the study of "the sacred page" as the "very soul of sacred theology" (Dei Verbum 24). The volumes in this series illustrate how Catholic scholars contribute to the council's call to provide access to Sacred Scripture for all the Christian faithful. Rather than pretending to say the final word on any text, these volumes seek to open up the riches of the New Testament and to invite as many people as possible to study seriously the "sacred page."
Right now the entire series is 40% off! This and the rest of the Black Friday deals end today, so don't miss the chance to get these great resources at such incredible prices.