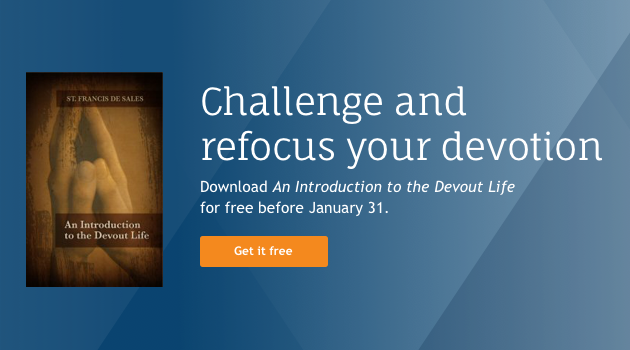 St. Francis began An Introduction to the Devout Life as a correspondence with a married woman looking to increase her spiritual devotion in the midst of a busy life; the result was a layman's guide to the spiritual life. Each chapter is a short meditation designed to challenge and refocus the believer towards an authentic Christian life. At nearly 120 chapters, An Introduction to the Devout Life is the perfect companion for jump-starting a devotional routine or continuing a life-long journey of spiritual maturity. You can get it free this January.
St. Francis also has a treatise that is intended to be used after one is acquainted with the devout life. Go deeper into the mystery of Christian devotion with his treatise Of the Love of God. It's yours this month for only $1.99.
These deals are only good through January 31—get them both now!