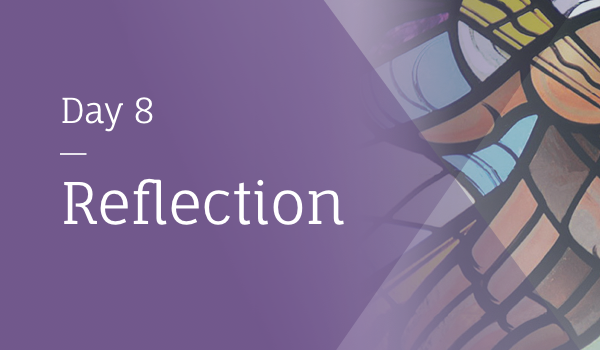 The theme for the 2018 International Week of Prayer for Christian Unity is: Your right hand, O Lord, glorious in power (cf. Exodus 15:6).
We continue with day 8 of the biblical reflections from the official handbook, which was drafted this year by the Churches of the Caribbean. (You can download it here.)
Readings:
Isaiah 11:12–13 (Ephraim shall not be jealous of Judah, and Judah shall not be hostile towards Ephraim)
Psalm 106:1-14, 43–48 (Gather us to give thanks to hour holy name)
Ephesians 2:13–19 (He has broken down the dividing wall)
John 17:1–12 (Be on your guard against all kinds of greed)
The Caribbean churches work together to heal the wounds in the Body of Christ in the region, which are a legacy left by colonization. Reconciliation often demands repentance, reparation and the healing of memories. One example is the acts of apology and reparation between Baptists in Britain and the Caribbean. Like Israel, the Church in its unity is called to be both a sign and an active agent of reconciliation.
Reflection
Throughout the biblical narrative of salvation history, an unmistakable motif is the unrelenting determination of the Lord to form a people whom he could call his own. The formation of such a people – united in a sacred covenant with God – is integral to the Lord's plan of salvation and to the glorification and hallowing of God's Name.
The prophets repeatedly remind Israel that the covenant demanded that relationships among its various social groups should be characterized by justice, compassion and mercy. As Jesus prepared to seal the new covenant in his own blood, his earnest prayer to the Father was that those given to him by the Father would be one, just as he and the Father were one. When Christians discover their unity in Jesus they participate in Christ's glorification in the presence of the Father, with the same glory that he had in the Father's presence before the world existed. And so, God's Covenanted people must always strive to be a reconciled community – one which itself is an effective sign to all the peoples of the earth of how to live in justice and in peace.
Prayer
Lord,
we humbly ask that, by your grace, the churches throughout the world may become instruments of your peace. Through their joint action as ambassadors and agents of your healing, reconciling love among divided peoples, may your Name be hallowed and glorified.
Amen.